There's a stroller type for nearly every situation—from jogging to traveling to taking a walk around the block.
1.All-purpose stroller
Also known as an everyday or full-size stroller, an all-purpose baby stroller is ideal for everything from a walk around the neighborhood to a family trip to the zoo. These are typically solid strollers that combine a smooth ride with convenient features like a storage basket, seat recline and cup holders. Most all-purpose strollers are on the heavier, bulkier side and take a bit of effort to fold down. They vary in price from as low as a few hundred dollars to well over a thousand, and some are also modular and have the ability to change the seat direction or add on another seat or stroller board down the road. These are some of our favorite all-purpose strollers.
2.Lightweight stroller
These strollers can also be called travel strollers or umbrella strollers. Like the name implies, this type of stroller weighs less than your average stroller and takes less effort to lift in and out of your car trunk or bring on public transportation. Lightweight strollers usually have a slimmer profile to more easily navigate through narrow doorways and on crowded sidewalks. They're also great for travel—some fold up small enough to fit in overhead airplane bins. Like most types of strollers, they vary widely in price. These travel strollers rank as consistent favorites.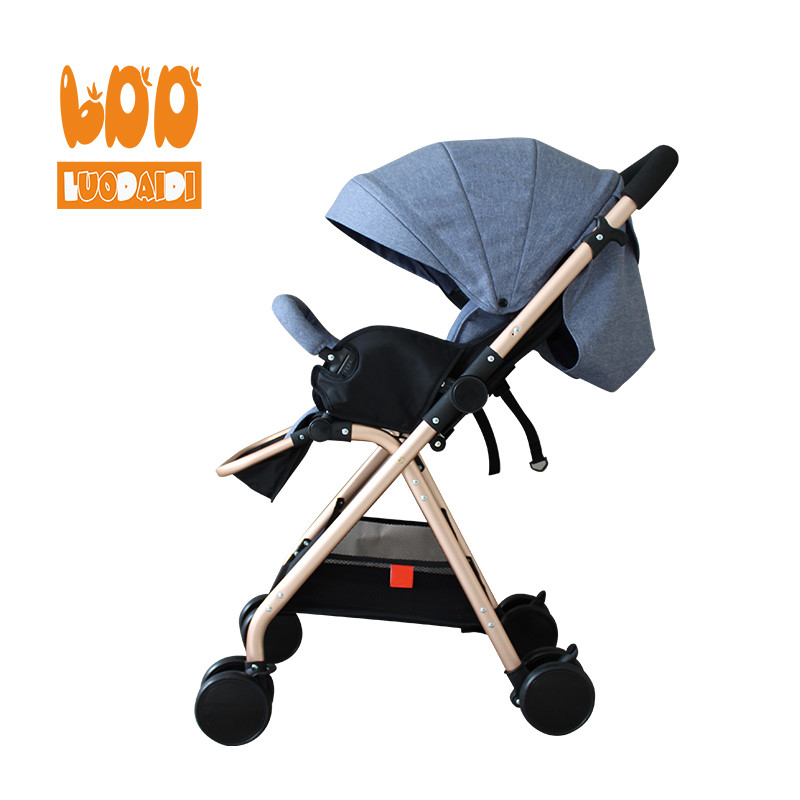 3.Double stroller
For twins or kids born close together, a double baby stroller can be helpful. There are two designs to choose from: side-by-side doubles, or in-line, also called tandem or single-file. There are also convertible strollers that start with one seat and have the ability to add another for a second child. If you're having twins and want to use a double stroller from birth, you'll want to look for a stroller that allows for two infant car seats at one time. These are some of the best double strollers.
4.Jogging stroller
If you love to run, these strollers allow you to take your baby along for the ride. They're not just for working out, though; jogging strollers are also great for traversing bumpy, uneven terrain. Super-sturdy with souped-up suspension systems, jogging strollers are made to absorb the bouncing that comes along with more intense speeds or uneven surfaces. They have three oversized wheels with a front wheel that either swivels or can be fixed in place depending on whether you need it to quickly turn or be more stable at fast speeds. Some come with features like hand brakes to stop or slow the stroller on the downhill or extra-large canopies to protect your little one from the sun if you're running outside. Due to their large wheels and extra suspension systems, most jogging strollers are heavy and bulky, and although some can be used from birth if they allow for an infant car seat, it's not recommended to run with your little one in a jogging strolleruntil they're about eight months old. See our best jogging stroller picks here.
5.Travel systems
A travel system comes with a baby stroller and a car seat that attaches right to it. Travel systems have two main benefits: you can use them right from birth, and you don't have to wake your baby to move them from the car to the stroller. They can also be more economical since you're buying both items together.